Achla FT-56 Somerset Trellis 2 Pieces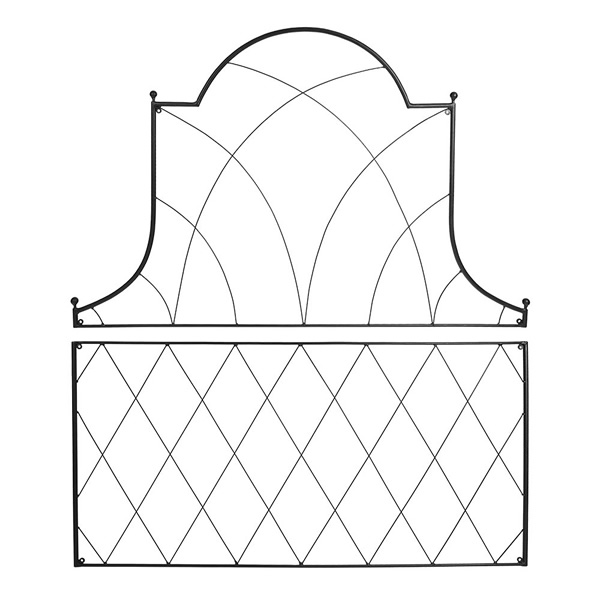 Click Image to Enlarge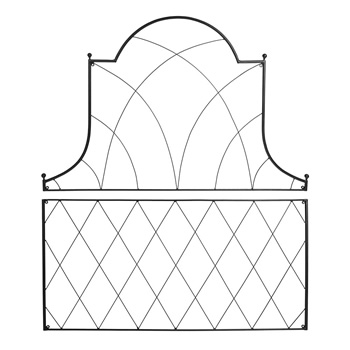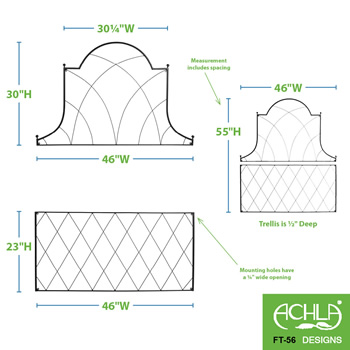 Achla FT-56 Somerset Trellis 2 Pieces
Oacft56
$131.49


Please note: We cannot ship this item to Alaska, California, Hawaii, Puerto Rico or Canada
For any avid gardener or plant lover, finding enough vertical space for your climbing vines, flowers, vegetables, or runners can be a challenge. Trellising is a vital gardening tool, and beautiful trellises make attractive accent pieces or focal points. The Somerset Trellis is a sturdy, wall-mounted modular trellis with the classic style of an English country garden. Made of wrought iron with a look that is light and airy, and perfect spacing to create the classic cottage garden look- masses of tea roses, clematis, or climbing hydrangea. The two-part trellis can be elongated by adding the additional rectangular Trellis Extension, or pairs placed side by side along a wall to create a lush corridor of blooms. Mounting holes and spacers are provided for each piece.
A light and airy diversion from traditional wooden garden trellising, with a diamond lattice, rather than a traditional grid, this trellis provides many points of contact for climbing garden plants to attach with a classic English garden style.
Simple to install for plant support against a fence or garden wall, attach using the mounting holes and encourage vining plants to work their way up. One-inch spacers are provided to create wall clearance for plants to wrap and twine. Optional 3-inch Trellis Wall Brackets (FTB-02) may be used to additionally secure the trellis, if needed.
For roses, clematis or annual vines, these fine wrought iron pieces are slim yet strong, providing a strength and longevity that can reliably support your long-term perennial plantings. Use the Somerset Trellis on any outdoor vertical gardening wall or fencing to create a classic cottage look of perennial roses, or annual morning glories.
With modular sections, the Somerset Trellis consists of two pieces, measuring 46"W x 53"H x ½"D, when placed together with optional rectangular Trellis Extensions, 46"W x 23"H that can be added to cover a larger area.
All Achla Designs trellises are finished with a powder coating that is more resilient than liquid paint, leaving a hard finish that resists corrosion and will last more than just one season
Material:
Wrought Iron
Finish:
Black Powdercoat Finish
Assembly Required:
No
Achla Product Number:
FT-56