Ohio Stoneware
Ohio Stoneware manufactures high quality stoneware that is food grade safe. Containing no lead or harmful chemicals this stoneware makes a very nice addition to any kitchen decor. Beautiful, practical stoneware that will last for generations.
USA Made Quality Stoneware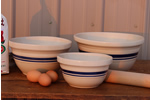 Stoneware Mixing Bowls
Available in 3 sizes: 8", 10", & 12"
Starting at - $24.99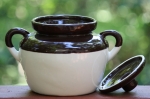 Bean Pot
Pot with Lid
$26.99

ID#: Opco12058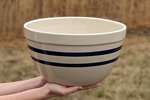 Large Stoneware Bowl
$34.99

ID#: Opco02672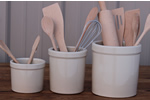 Stoneware Utensil Crocks
Available in 3 sizes: 1 Pint, 1 & 2 Quart
Starting at - $5.49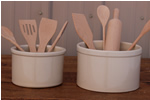 Short Stoneware Utility Crock
Available in 2 sizes: 1 & 2 Quart
Starting at - $7.49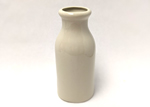 Stoneware Milk Bottle
9" Tall
$9.99

ID#: Opco02771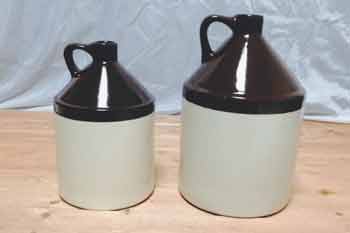 Moonshine Jugs
Available in 1/2 Gallon & 1Gallon
Starting at - $21.99


Stoneware Crocks
Available in 5 sizes: 1, 2, 3, 5, 10 Gallon
Starting at - $19.99

Fermentation Crock
Includes crock, cover and weights
$84.99

ID#: Opco11709

Preserving Covers
Available in 5 sizes: 1, 2, 3, 4, 5, 10 Gallon
Starting at - $17.49

Preserving Weights
Available in 5 sizes: 1, 2, 3, 4, 5, 10 Gallon
Starting at - $10.99

Crock Lids
Available in 5 sizes: 1, 2, 3, 4, 5, 10 Gallon
Starting at - $9.99

Keg - Water Cooler
Ideal for indoor or outdoor events
*Spigot sold Seperately*
$46.99

Butter Churn
3 Gallon Capacity
*Dasher Sold Seperately*
$49.99