Achla FT-55 Corona Trellis Set of Two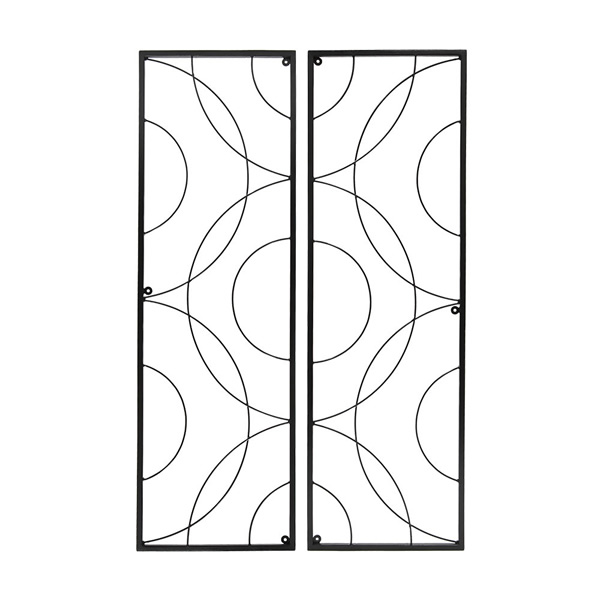 Click Image to Enlarge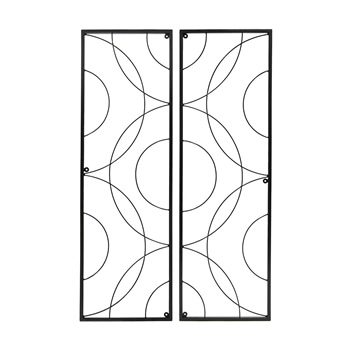 Achla FT-55 Corona Trellis Set of Two
Oacft55
$87.49


Please note: We cannot ship this item to Alaska, California, Hawaii, Puerto Rico or Canada
The Corona Trellis is a sturdy wall-mounted modular trellis with a light, open design of concentric circles. Trellis units can be mounted vertically or horizontally, with additional units added to form a continuous pattern. Made of wrought iron with ample elements for supporting clematis, climbing roses or annual vines. Sold in a set of two, with mounting tabs provided for each piece. Finished with a black powder coating for maximum weather resistance.
A light and airy diversion from traditional wooden garden lattice. With a concentric semi-circle design this modular trellis provides many points of contact for climbing garden plants to attach with a classic English garden style.
Simple to install for plant support against a fence or garden wall, attach using the mounting holes and encourage vining plants to work their way up. One-inch spacers are provided to create wall clearance for plants to wrap and twine. Optional 3-inch Trellis Wall Brackets (FTB-02) may be used to additionally secure the trellis, if needed.
For roses, clematis or annual vines, these fine wrought iron pieces are slim yet strong, providing a strength and longevity that can reliably support your long-term perennial plantings. Use the Corona Trellis on any outdoor vertical gardening wall or fencing to create a classic cottage look of perennial roses, or annual morning glories.
With modular sections, Corona Trellis consists of two pieces, measuring, when placed together 28"W x 42"H x 1/2"D (with each panel measuring 13 1/4"W x 1/2"D x 42"H) and multiple arrangement options. The panels may be mounted vertically or horizontally, with additional units forming a continuous pattern.
All Achla Designs trellises are finished with a powder coating that is more resilient than liquid paint, leaving a hard finish that resists corrosion and will last more than just one season
Material:
Wrought Iron
Finish:
Black Powdercoat Finish
Assembly Required:
No
Achla Product Number:
FT-55