Achla FT-47 Downspout Trellis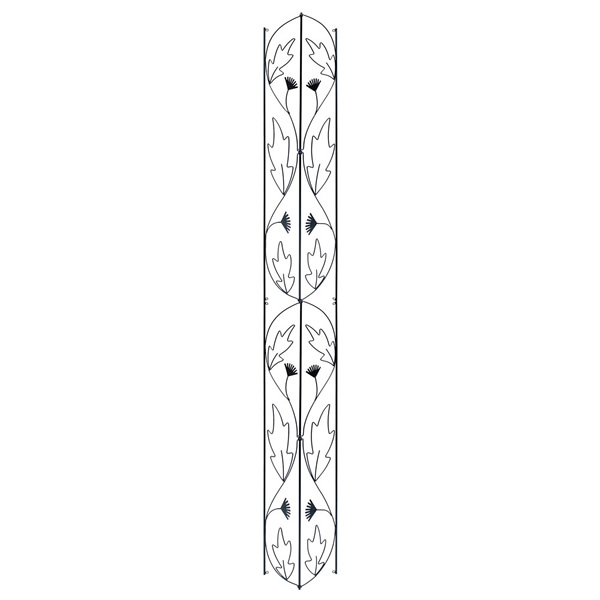 Click Image to Enlarge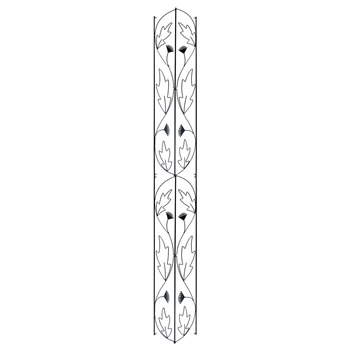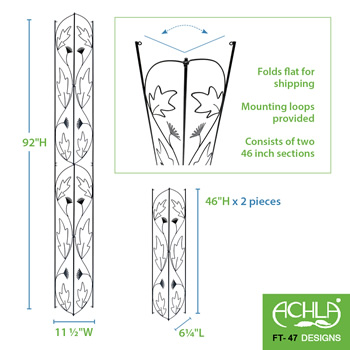 Achla FT-47 Downspout Trellis
Oacft47
$75.99


Please note: We cannot ship this item to Alaska, California, Hawaii, Puerto Rico or Canada
For any avid gardener or plant lover, finding enough vertical space for your climbing vines, flowers, vegetables, or runners can be a challenge. Many people turn to traditional trellises or arbors to support their climbing plants and vines. The Downspout Trellis by ACHLA Designs, provides tall vertical support, ideal for places where downspouts lead right to the garden bed. Great for camouflaging unsightly gutters or support posts when placed above container plantings. With its gentle curving vine and flower design, this trellis will enhance your plantings and bring an appealing aesthetic element to your garden and home in all seasons.
A decorative diversion from the unsightly rainwater downspout or support post. With its lively botanical motif, you can use this vertical support to create a column of foliage instead.
Easy to install, two 46"sections, that are hinged to form a "V" shaped profile. Simply attach the trellis to the wall, fence or house using the mounting holes provided. Encourage vining plants to work their way up.
For garden beds, borders, even pots, this trellis can be used for outdoor vertical gardening in-ground or for large container potted plants where you may have a downspout, but no garden area. This beautiful trellis can create a lush planting area where there was only a rain gutter before.
Airy wrought iron pieces are slim yet strong, providing a strength and longevity that can reliably support your long-term perennial plantings. The Downspout Trellis offers your plants a large vertical area to climb, 92" of height, with each side measuring 6 1/4" wide.
All Achla Designs trellises are finished with a powder coating that is more resilient than liquid paint, leaving a hard finish that resists corrosion and will last more than just one season
Material:
Wrought Iron
Finish:
Black Powdercoat Finish
Assembly Required:
No
Achla Product Number:
FT-47