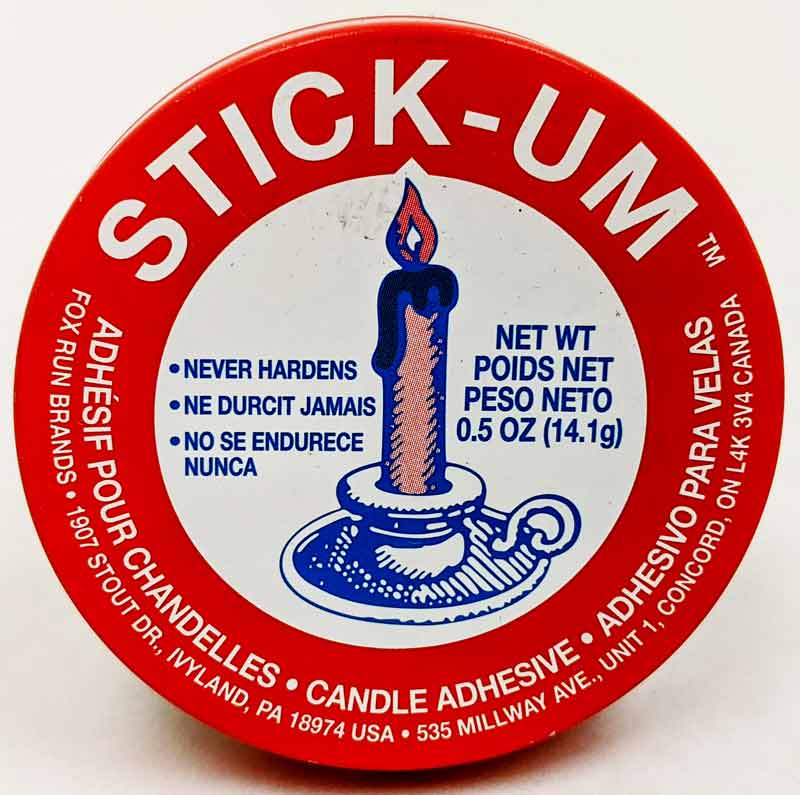 Click Image to Enlarge

When you decorate with elegant tall candles Old Craftsman Stick-Um Candle Adhesive is perfect for keeping your candles safely in place. Designed to never harden, you can use this adhesive again and again. This adhesive is also great for positioning small items, preventing slipping and moving of items on display, or in still life artwork. Craftsman Stick-Um Candle Adhesive is a favorite of small and tabletop product photographers.
1/2 Oz.
Instructions: Place a pea size portion into a candle base and then press and twist the candle into the holder.