Achla TRY-R8 8 Inch Round Copper Trays Set of 2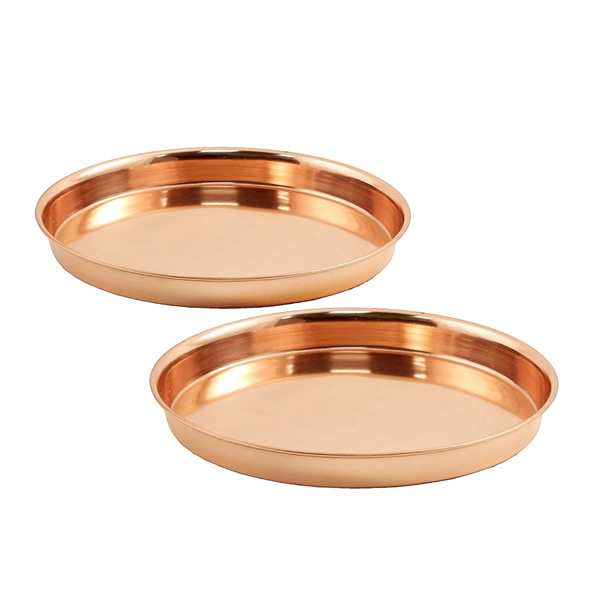 Click Image to Enlarge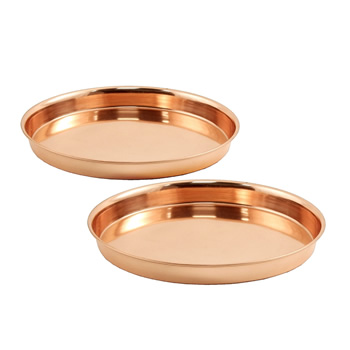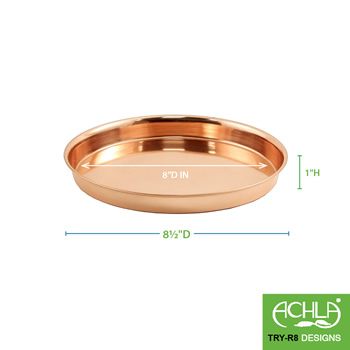 Achla TRY-R8 8 Inch Round Copper Trays Set of 2
Oactryr8
$34.99


Please note: We cannot ship this item to Alaska, California, Hawaii, Puerto Rico or Canada
As with our entire collection of copper trays, these Round Copper Trays are so versatile and stylish, you will find a multitude of uses for them through every season. With straight sides and a simple rolled edge for a classic look, they are perfect decorative trays for a wide variety of indoor and outdoor uses, for entertaining, with plants, or creative display projects. Hold a favorite seasonal decoration or flowers, use for dining or catering, place below a planter or fill with gravel to hold a collection of small pots. Use them for serving or collecting trays, for centerpieces, under a cloche or candle. Our Copper Trays are also available in Round, Square and Hexagonal shapes. Makers of fine quality goods for the home and garden since 1994, we offer a full line of Achla Designs wrought iron landscape structures, plant supports and stands, birdbaths and other decorative garden elements for the patio, porch, deck and yard.
Copper trays are a classic home accessory for dining and entertaining, for the home, kitchen and garden
Measuring 8-in diameter x 1-in H each, with straight sides with a simple folded edge, for a crisp finished look. Made from stainless steel with a copper plated finish that will naturally age over time, developing a natural patina when exposed to moisture.
Use trays beneath flowerpots with or without gravel, giving plants a stylish home that will keep the dirt, moisture, and fallen leaves contained
The rich warm copper is welcoming, in a table centerpieces, at a garden tea, or in a vintage farmhouse kitchen
We offer many copper and glass trays, jars, bowls and stands that are well-suited for creative home or retail display, home decorating and DIY projects. They can be the bases for succulent collections, wedding centerpieces, catering tables and events, holiday party decor. Our Copper Trays are also available in Rectangular, Square and Hexagonal shapes.
Material:
Stainless Steel
Finish:
Copper Plated Finish
Assembly Required:
No
Achla Product Number:
TRY-R8