Baked Pesto Chicken Dinner
Try an easy chicken dinner with our baked chicken pesto recipe! Use our easy walnut pesto recipe too.
Process
Preheat oven to 400°F. Place two chicken breasts on a pan with aluminum foil. Brush with lemon juice and sprinkle with salt. Gently press pesto, evenly coating the top of each breast. Cook for 30 minutes until chicken is done.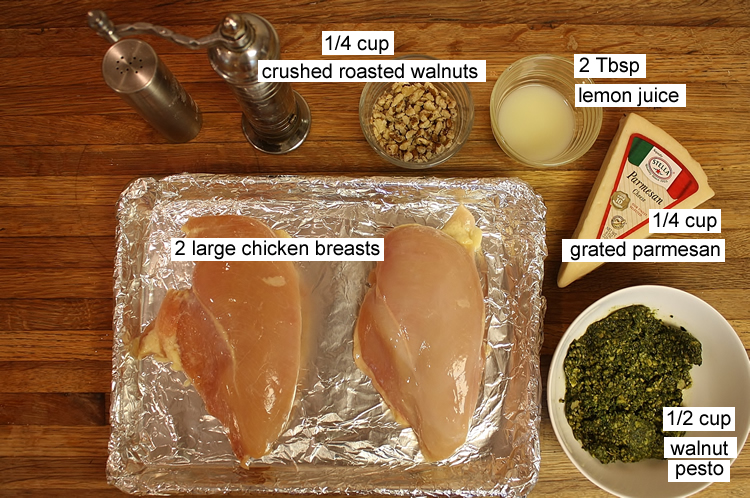 Remove, add parmesan, cook for an additional 5 minutes, melting cheese. Remove and garnish with salt, pepper, and crushed roasted walnuts.

>