Giving Back
Our approach to giving back is twofold.
As a small family owned business in Southwest Virginia the work we do in our local community can make a big difference. Just as each dollar spent at a local business mostly goes back into the local economy; when compared to corporate multinational stores, we believe giving back locally will reverberate in creating healthier and better future citizens, environment, and economy. Thank you, to our customers, who support small businesses across the country. Each year we support dozens of local organizations and events here in Virginia. Check out recent news coverage of our events here.
Second, Red Hill General Store is committed to confronting and resist global climate change. Online shipping will always have an environmental footprint so we strive to minimize this footprint wherever possible by using recycled boxes for shipping and supporting organizations that combat climate change on the front lines.
We take these efforts seriously because we care about how our actions will affect our communities and the environment for future generations. We hope our work will inspire other businesses to do the same.



On this page:

Carroll County FFA Water Turbine
Donations & Local Support
Rainforest Reforestation in Costa Rica

Carroll County FFA Water Turbine
In 2014 Red Hill General Store worked with Carroll County FFA Advisor and students to install a water turbine. The low head water turbine model produces 200 watts and was donated to Carroll County FFA from Red Hill General Store. You can view a video of the installed turbine on facebookhere. The turbine is powered from a pipe of diverted water from Beaver Dam creek that uses a 5 foot drop of water to receive its power. Beaver dam creek flows under highway 211 and through the school farm. The school farm uses this energy for offsetting the farm's electrical usage for things like fence chargers and hand tools.
Our business was built on the same values as the FFA Motto, "learning to do - doing to learn - earning to live - living to serve." We learned how to install water turbines and became passionate about electricity created from a free fuel (water!). Because selling and installing these units is presently uneconomical with national energy systems in place, we decided to teach current and future students how water turbines work by installing one on the school farm. Though this work we learned more about water turbine installation while providing the technical students of our community one way to become more self-sufficient and sustainable.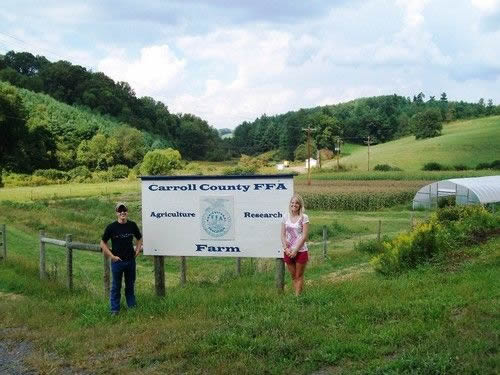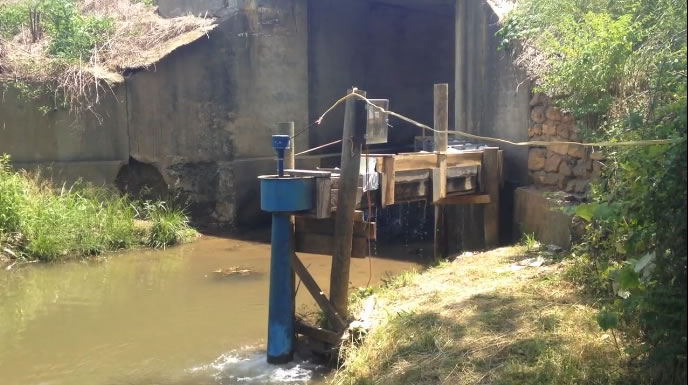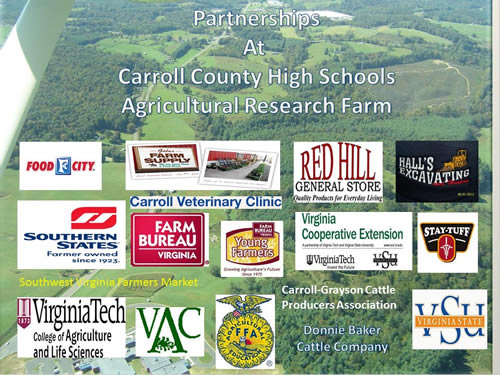 Donations to Schools & Local Events We Support
From elementary school fundraisers to high school sports teams, Red Hill General Store makes regular annual donations to the school system. Our team makes little donations that are hard to track on a regular basis. Every year, so you can get an idea, Red Hill General Store provides:
Silent auction donations to multiple school banquents and fundraisers
Sponsors the Carroll County Baseball Team with an annual banner
Makes donations to the school band
Purchases an ad in the high school yearbook
Provided a $1,000 college scholarship opportunity from 2007-2013
Supports food and clothing drives
Give money our local papers to support seasonal community events in exchange for printing our name.
Support to local businesses and restaurants and two news articles we found: (1) Hardware company christmas tree spreads joy (2)Yoder's bakes for The Hardware Restaruant
God's Storehouse Soup Kitchen provides free meals to 450-500 people each week. Food is served five days a week from 4pm - 6pm. In addition to feeding people who need a warm meal, the soup kitchen provides annual school supplies, clothes, farmer workboxes with gloves, pantry food and more to residents below the poverty line every summer during one big event. Employees volunteered and Red Hill General Store provided the popcorn maker, cotton candy machine, and all the supplies for these snacks to help make the event a success. Here are photos from the 2018 event that took place at a large local trailer park: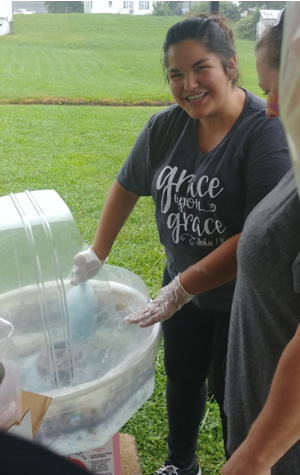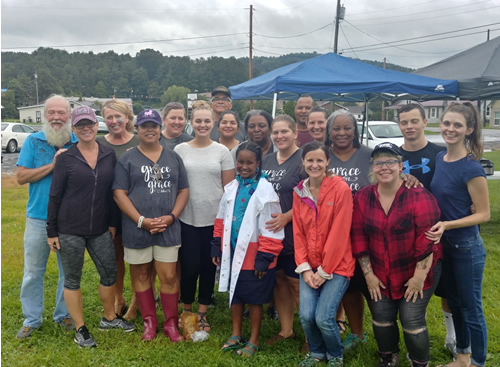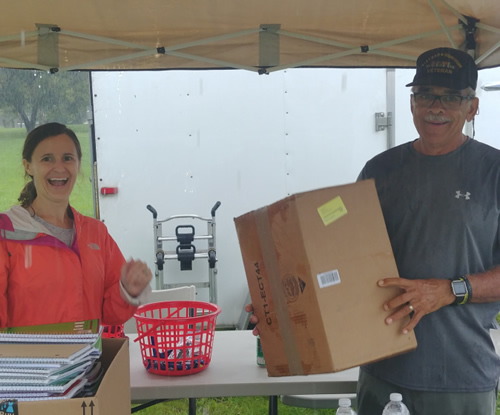 If you're in Carroll County trying to raise money and support for students, churches, or community events Red Hill General Store is on your list of places to stop by.

Rainforest Reforestation in Costa Rica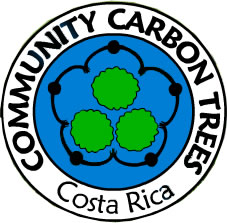 In the summer 2015 Erica Largen traveled to Costa Rica and volunteered for the non-profit rainforest reforestation Association Community Carbon Trees (ACCT). ACCT has spent the last fifteen years fighting climate change by reforesting clear cut swaths of Costa Rican rainforest with a wide diversity of native tropical trees. Largen helped the ACCT crew collect tree seeds, plant saplings and prepare land for future reforestation. Since then, the whole Largen family has visited and contributed to this important work in Costa Rica.
Planting and maintaining forest trees is a critical part of combating global warming since trees and forests pull carbon dioxide out of the atmosphere to make oxygen. Since Costa Rica is located within 10 degrees of the equator trees in Costa Rica grow 365 days a year, thus the above-ground carbon sequestration benefits of reforestation near the equator are much greater than in temperate areas.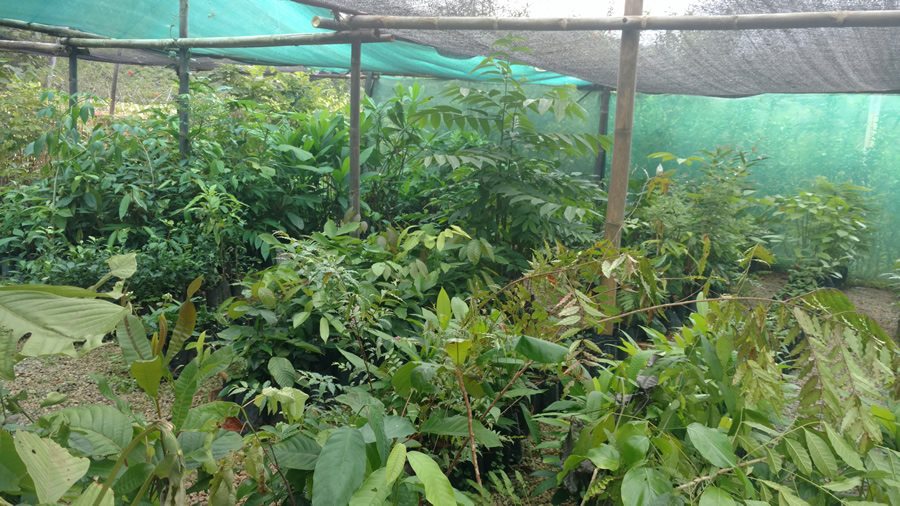 Tree Nursery where native tree seeds are sprouted and grown into saplings.
Community Carbon Tress collects and plants seeds from over 100 species of important rainforest trees. Good reforestation should be done with biodiversity in mind so the integrity of the rainforest structure can redevelop and support healthy wildlife, water and the climate. After the baby trees have developed in the tree nurseries, the trees are planted and maintained on degraded grazing land owned by local farmers. Each site is strategically designed as a natural forest matrix, replicating the flow of nature. Local work crews are paid to do the planting and follow up maintenance for four years. This collaborative process ensures strong growth rates, low tree mortality, and accountability for each tree planted; while providing food and income for families.
Seeing the work of ACCT in person, Red Hill General Store has made the commitment to help fund ACCT through sponsoring a tree each year (offsetting 1 ton of carbon annually) and proudly shipping Community Carbon Tree T-shirts (which sponsors a tree for each shirt purchased) anywhere in the USA from our store in Virginia. You can sponser a tree and order your tree shirt here.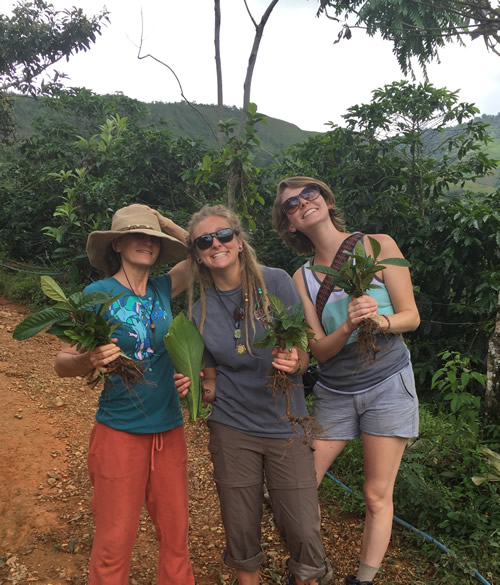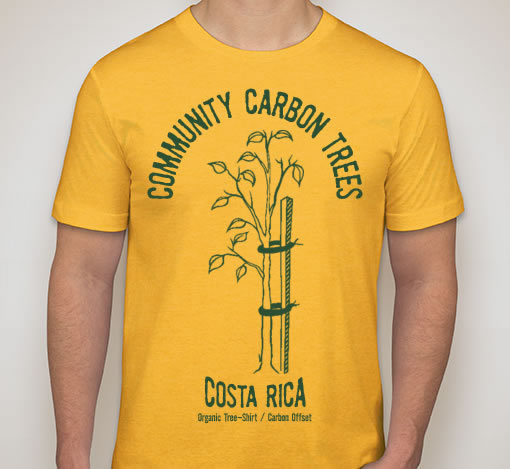 Reforestation planting projects by ACCT are on a 25-year cycle. The first four years after planting ACCT work crews maintain the newly planted trees and the participating landowner family continues maintenance with instruction for an additional 21 years. The estimated cost per tree for the 25-year cycle is $25. Each tree planted is estimated to sequester a minimum of 1 ton of carbon after a 25 year period.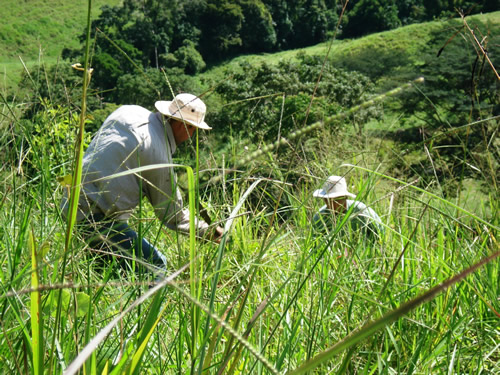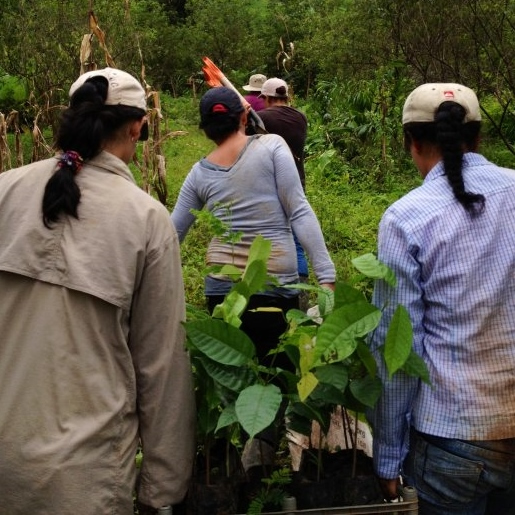 Community Carbon Trees was founded by New Orleans native turned rainforest activist Jennifer Leigh Smith. Jennifer organizes a group of full-time community workers and volunteers that have successfully reforested 37 clear cut family-owned farms since 2010 by planting and maintaining over 17,640 new trees.
Sponser a tree. Offset your carbon. Support the good work of Community Carbon Trees.