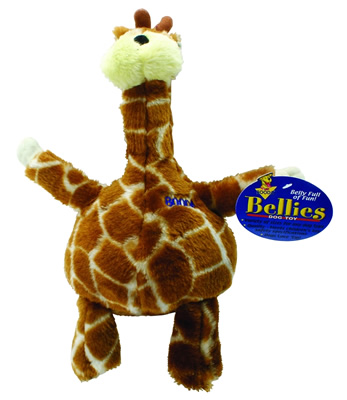 Click Image to Enlarge
booda Bellies are irresistible plush toys that your dog will love to sink his teeth into! Each fun-loving character, including giraffe and polar bear, features a big, squeezable belly that makes a loud grunting sound that will drive your dog crazy with excitement.
Grunter sound keeps dogs entertained
Ideal for solo play
Gentle on dogs mouth
Color Multi-Color
Design/Theme Giraffe
Size XL
Height: 19.500"
Length: 22.000"
Width: 15.000"