PetSafe PBC00-15999 Bark Control Collar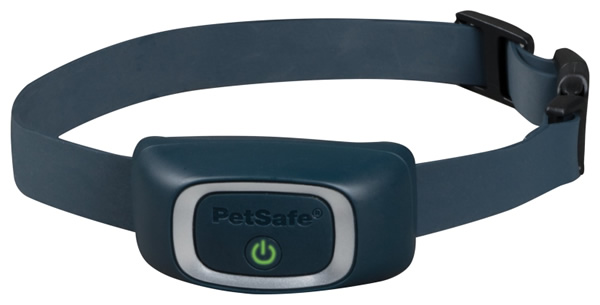 Click Image to Enlarge
The PetSafe Rechargeable Bark Control Collar helps stop excessive barking, whining and whimpering. The bark collar has 15 levels of static correction. When your dog barks the collar begins with low-level corrections. If excessive barking continues, the correction intensity will automatically increase with each successive bark until the barking stops. The unique bark sensor helps ensure no false corrections. If your dog barks 15 and more times within an 80 sec period, the bark collar will automatically shut off for 3 min. The collar is powered by a built-in, rechargeable battery simply plug it into an outlet to charge. The PetSafe Rechargeable Bark Control Collar allows you to enjoy more peaceful moments with your pup.
15 Levels of Automatically Adjusting Static Correction Adjusts according to how often your dog barks with temperament learning technology
Reduces barking, whining and whimpering, new technology will only correct when your dog barks, it will not activate in response to another dog barking
Waterproof collar perfect for dogs that like to play outdoors
Rechargeable uses a quick charging wall adaptor
Adjustable, replaceable strap features a premium coated strap that fits neck sizes up to 27 in
Color Navy Blue
Includes Rechargeable Bark Collar and Adjustable Strap Charging Adaptor Test Light Tool Regular and Large Probes Product Manual
Material Plastic
Minimum Weight 8 lb
Number of Correction Levels 15
Power Source Battery
Type Rechargeable
Height: 7.500"
Length: 6.510"
Width: 6.700"