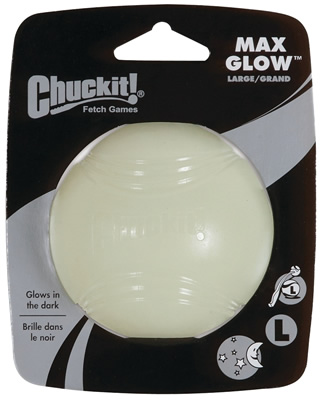 Click Image to Enlarge
The Chuckit Max Glow ball gives your dog something to jump for. This durable rubber ball glows in the dark to allow the game to keep going when the sun goes down. It charges quickly under any bright light taking just five minutes to generate 20 to 30 mins of glowing playtime (no batteries or cords needed). Easy to clean and your dog will love this textured grip-able rubber ball made just the right size to use ideally with the medium Chuckit Sports launcher.
Allows for nighttime fetch with your dog
Ball recharges quickly with a bright flashlight
Made with safe photo luminescent material
Launcher compatible
Color Glow White
Material Natural Rubber
Size L
Height: 5.000"
Length: 12.500"
Width: 9.500"