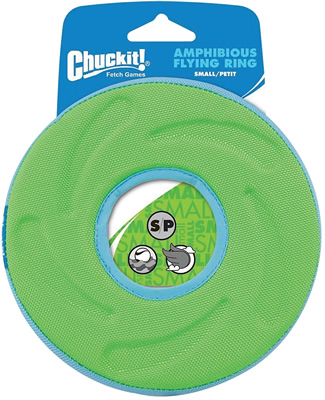 Click Image to Enlarge
In water, on land or in the sky, this rugged Chuckit ZipFlight fetch toy is designed for exceptional performance and visibility. It's durable, pliable and it floats. The lightweight is ideal for an easy catch that is easy on your dog's mouth. Floats through the air for fast flight. Unsinkable and floats high on the water. Soft rugged construction is easy to clean. Great for the backyard or the water. Bright color gives increased visibility and helps to prevent the toy from getting lost. The aerodynamic shape is ideal for long distance games of fetch.
Durable, multi-layer of dense polyester canvas
Bright colors provide increased visibility
Great for both land and water play
Soft rubber reinforced edge is gentle on your dog's gums and teeth
Color Assorted
Material Polyester
Size S
Height: 12.250"
Length: 6.188"
Width: 6.000"