Perky-Pet Scoop N Fill 300-12 Bird Seed Scoop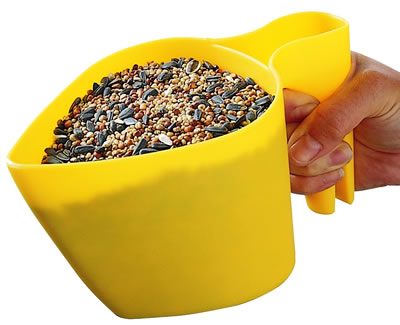 Click Image to Enlarge
The Perky-Pet Scoop N' Fill features a built-in bag clip (locks seed to keep seed fresher, longer) an ergonomically correct design and one-piece plastic construction. Bright yellow color.
Seed scoop holds up to 4 cups of bird seed
Handle attaches directly to seed bag, sealing in freshness
Constructed of durable plastic
Ergonomically correct design
Color Bright Yellow
Material Plastic
Specifications 4 Cup Capacity
Height: 23.320"
Length: 9.720"
Width: 5.620"