Perky-Pet 339 Squirrel-Proof Wild Bird Feeder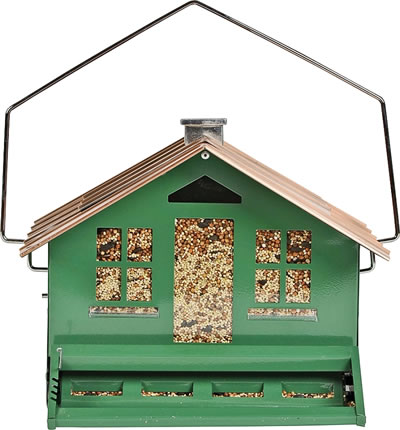 Click Image to Enlarge
Perky-Pet Squirrel-Be-Gone II home-style bird feeder. Attract everything from cardinals, finches, flickers and grackles to grosbeaks, jays, juncos and kinglets--even sparrows, wrens and woodpeckers. excellent of all, this wild bird feeder provides an optimal feeding station for birds without catering to those sneaky squirrels.
Weight-activated squirrel technology
Durable, all metal construction
Removable roof peak for easy filling
No assembly required
Wide seed-dispensing port
Comfortable perch
Design/Theme Home
Food Capacity 8 lb
Material Metal
Height: 15.400"
Length: 14.600"
Width: 11.700"