Perky-Pet 114 Squirrel Stumper Feeder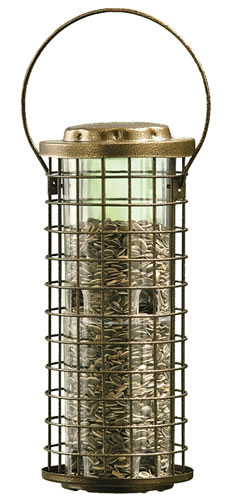 Click Image to Enlarge
This Squirrel Stumper wild bird feeder features a squirrel-resistant metal cage that helps prevent squirrel damage, so the feeder lasts longer. The feeder's metal cage also helps deter squirrels from raiding the seed ports, while its twist lock top not only allows for quick, easy filling, but also makes it possible to lock the lid in place, helping to prevent squirrels from accessing the seed through the top.
Metal cage design reduces squirrel damage to make your feeder last longer
Twist lock top to prevent the squirrels from gaining access to the seed
Color Clear
Finish Antique Gold
Material Metal/Plastic
Mounting Type Hanging
Height: 14.000"
Length: 11.500"
Width: 6.000"