North States 9085W Wild Bird Feeder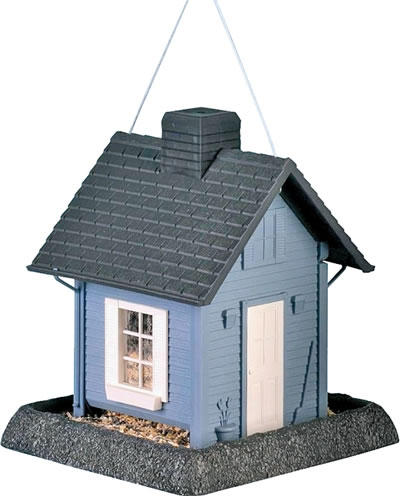 Click Image to Enlarge
Can be used as a hanging feeder or pole mounted (pole sold separately). Durable design. Holds regular sunflower or thistle seed through lift-off chimney.
The blue cottage birdfeeder is part of an extensive village collection of feeders
This cozy cottage feeder has blue siding and a gray roof
For monitoring seed levels, its windows are framed with clear plastic panes
The roof contains a lift-off chimney to make filling this feeder a breeze
The large tray/perch is removable for easy clean out
Fills through lift-off chimney
Color Blue/Gray
Design/Theme Cozy Cottage
Food Capacity 5 lb
Material Plastic
Mounting Type Pole
Height: 17.750"
Length: 19.750"
Width: 10.750"