North States 1639 Wren House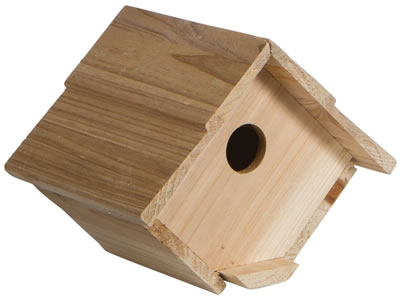 Click Image to Enlarge
The Cedar Wren House is a ideal size to attract wrens to your backyard. The durable cedar construction and tiered roof is built to last. Hanging this birdhouse is a breeze with the two screw eyes included. A removable base keeps the nesting area clean and tidy.
Removable blade for easy cleaning
Bird Type Wren
Includes (2) Screw Eye Hole
Window Type Hole
Height: 6.500"
Length: 11.250"
Width: 11.250"