Morning Song Melody Select Series 14056 Wild Bird Food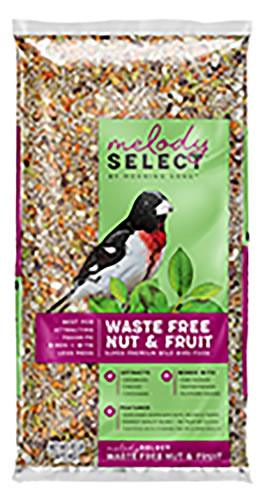 Click Image to Enlarge
Melody Select waste-free nut and fruit wild bird food is bursting with fully edible delights. This premium bird seed mix of ready-to-eat treats features bird's favorite sunflower hearts, protein-packed peanuts, nutritious pumpkin seeds and sun-sweetened raisins and papaya. With this blend of shell-free and waste-free ingredients, you'll have more time to enjoy your beautiful backyard birds.
Attracts Grosbeaks Finches Chickadees
Container Type Bag
Flavor Fruit Nut
Ingredients Sunflower Hearts Peanuts Pumpkin Seeds Sun-Sweetened Raisins Papaya
Suitable Feeder Type Hopper Tube Platform
Type Premium Waste-Free
Height: 3.000"
Length: 10.000"
Width: 17.000"