Landscapers Select YM7004-2 Spray Nozzle Set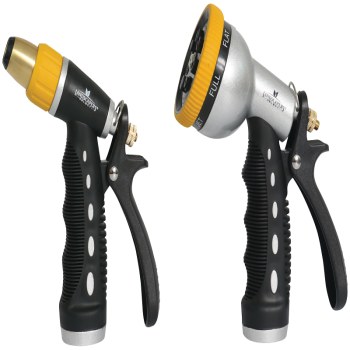 Click Image to Enlarge
7-pattern adjustable nozzle and adjustable pistol nozzle. Each have easily selected spray, self-cleaning head and locking trigger.
7-Pattern
Color Black
Connection Type Female
Dimensions 6 H in
Handle Type Rare Push
Includes (1) 7-Pattern Adjustable Nozzle (1) Adjustable Pistol Nozzle
Material Metal
Suitable for Garden Hose
Height: 7.875"
Length: 21"
Width: 17.125"