Landscapers Select GS9092 Rotary Sprinkler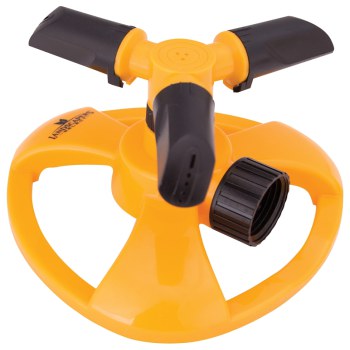 Click Image to Enlarge
Plastic two arm revolving sprinkler with whirling action for better coverage. Adjustable arm angles for coverage control.
Water coverage area up to 45 ft in diameter
High impact plastic construction
Adjustable Rotation Angle No
Color Yellow
Connection Type Female
Full-Circle/Part-Circle Full-Circle
Material Plastic
Spray Pattern Round
Height: 6.693"
Length: 11.929"
Width: 16.85"