Landscapers Select GS8170 Sprinkler with Step Spike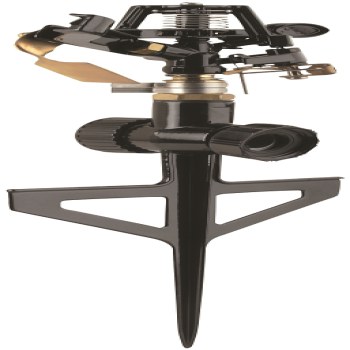 Click Image to Enlarge
Adjustable head. From partial to full circle. Constructed of heavy-duty non-corrosive zinc and brass. Provides full uniform coverage up to 60 ft Dia.
Water coverage area up to 60 ft in diameter
Non-corrosive zinc alloy dual spike for added stability
Use as single sprinkler or connect in series
Adjustable Rotation Angle Yes
Color Black
Connection Type Female
Finish Powder Coated
Full-Circle/Part-Circle Full/Part Circle
Material Zinc
Spray Pattern Round
Height: 12.283"
Length: 10.866"
Width: 15"