Landscapers Select GM291 Lawn Sprinkler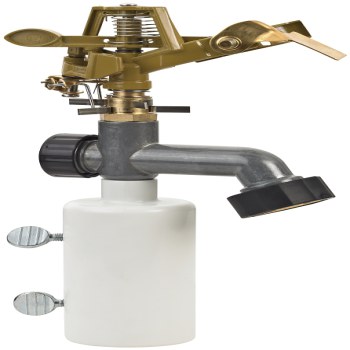 Click Image to Enlarge
T-post sprinkler with rotation control for full or partial coverage. Distance control with adjustable deflector. 85 ft Dia spray coverage. Plastic base, covers up to 5675 sq-ft.
Water coverage area up to 85 ft in diameter
Adaptable for an in-line sprinkler connection
Base easily clamps to standard T-post
Adjustable Rotation Angle Yes
Color Silver/White
Connection Type Female
Finish Powder Coated
Full-Circle/Part-Circle Full/Part Circle
Material Zinc/Plastic
Spray Pattern Round
Height: 10.125"
Length: 17"
Width: 12.5"