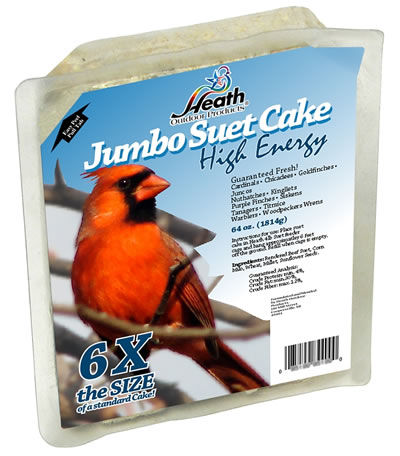 Click Image to Enlarge
The no-melt Bird's Blend suet cake is 6X the size of a standard cake size. Attracts these colorful songbirds: Cardinals, Chickadees, Goldfinches, Juncos, Kinglets, Nuthatches, Purple Finches, Siskins, Tanagers, Thrushes, Titmice, Warblers, Woodpeckers and Wrens. Store in a cool, dry place.
Large 4 lb suet cake is long-lasting and ideal for year-round feeding
No melt all-season cake
Attracts colorful songbirds
Assured fresh
Store in a cool, dry place
Net Content 4 lb
Type All-Season High-Energy
Height: 14.000"
Length: 9.250"
Width: 8.500"