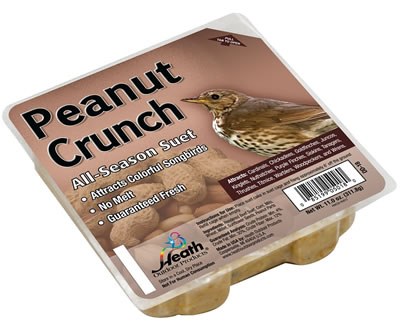 Click Image to Enlarge
Blended with peanuts to offer birds added protein. Attracts these colorful songbirds like Cardinals, Chickadees, Goldfinches, Juncos, Kinglets, Nuthatches, Purple Finches, Siskins, Tanagers, Thrushes, Titmice, Warblers, Woodpeckers and Wrens. Store in a cool, dry place.
No melt all-season suet cake
A high energy treat to attract colorful songbirds
Assured fresh
Store in a cool, dry place
Flavor Peanut Crunch
Net Content 11 oz
Type All-Season
Height: 5.500"
Length: 15.500"
Width: 5.500"