Gilmour 845003-1002 Whirling Sprinkler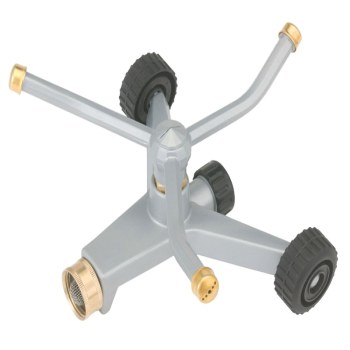 Click Image to Enlarge
Metal wheel base provides durability and stability and allows the sprinkler to be easily moved. Constant whirling motion limits water pooling, delivering a gentle, rain-like spray to small, circular areas. Limited coverage area is ideal for urban settings or areas of lawn that require targeted watering.
Durable metal construction for long life
Provides a gentle spray for delicate plants and reseeding yards
Dimensions 8.6 x 7.7 x 4.1 in
Full-Circle/Part-Circle Full-Circle
Material Metal
Spray Pattern Full-Circle
Height: 15"
Length: 16.5"
Width: 9.5"