Gilmour 834004-1001 Hose Coupling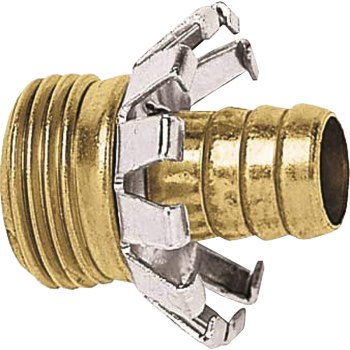 Click Image to Enlarge
If the end of your hose is crushed, corroded or worn, you can replace it with a new coupling. Simply cut off the old coupling and attach the new one.
For the end of the hose that connects to your watering tools
Connection Type Male
Material Brass
Nominal Size 4-Mar in
Height: 7.9"
Length: 11.5"
Width: 11"