Gilmour 805814-1001 Hose Mender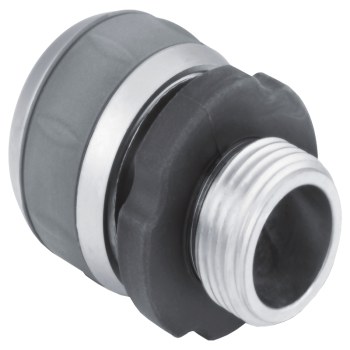 Click Image to Enlarge
If the end of your hose is crushed, corroded or worn, you can replace it with a new coupling. Simply cut off the old coupling and attach the new one. For 5/8 or 3/4 in hoses.
For the end of the hose that connects to your watering tools
Metal body and collar
Ergonomic soft-grip sleeves for ease of use
Durable, reusable and easy to install
Connection Type Compression Male
Material Metal
Outside Diameter 5/8 3/4 in
Height: 3.25"
Length: 9.75"
Width: 6.5"