Gilmour 805642-1001 Spray Nozzle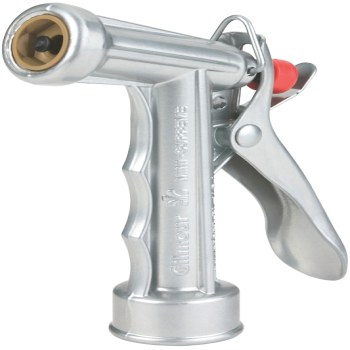 Click Image to Enlarge
Mid-size, heavy-duty, zinc metallized body. Poly valve assembly with fixed nut. Hold open clip for continuous spraying. Self-adjusting for lifetime leak-free seal.
Metal construction built for frequent use
Flow control dial customizes force of the water stream
Classic rear control
Hold-open clip allows for continuous spray without squeezing
Dimensions 1.1 x 5.2 x 6.88 in
Material Zinc
Height: 6.88"
Length: 10.25"
Width: 7.11"