Gilmour 805004-1002 Hose Coupling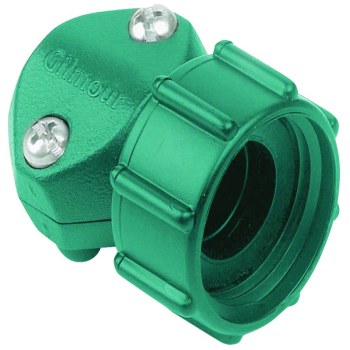 Click Image to Enlarge
If the end of your hose is crushed, corroded or worn, you can replace it with a new coupling. Simply cut off the old coupling and attach the new one.
For the end of the hose that connects to your faucet
Impact-resistant clamp and stainless steel screws
Durable and reusable
Connection Type Female
Material Polymer
Nominal Size 2-Jan in
Height: 3.5"
Length: 8.29"
Width: 4.93"