Coles SA10 Straight Bird Seed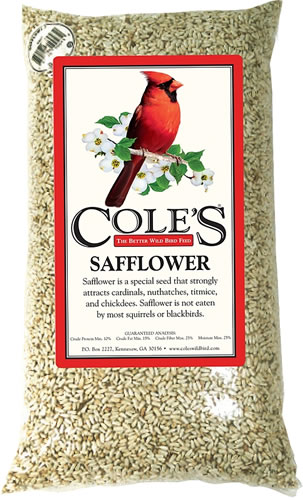 Click Image to Enlarge
Once known as a favorite of Cardinals, Safflower is also a lifesaver for those of you having trouble with squirrels or large nuisance birds. Since most squirrels and blackbirds don't like the bitter taste, it is an easy way to send a message to any undesirable visitors.
Container Type Bag
Ingredients 100 Safflower
Net Content 10 lb
Suitable Feeder Type Coles Terrific Tube Mighty Mesh Bountiful Bowl
Height: 9.000"
Length: 18.500"
Width: 15.000"