Coles Nutberry Suet Blend NB20 Blended Bird Seed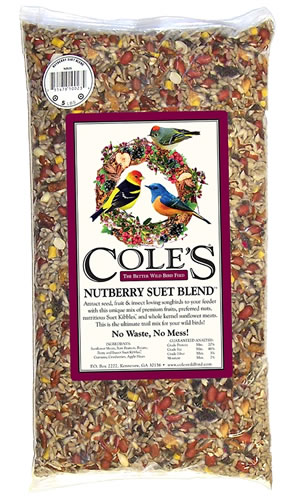 Click Image to Enlarge
Nutberry Suet Blend combines all of nature's finest in one delicious blend. Attract seed, fruit and insect loving songbirds to your feeder with this unique mix of premium fruits, preferred nuts, nutritious Suet Kibbles and whole kernel sunflower meats. This is the ultimate trail mix for your wild birds.
Container Type Bag
Ingredients Apple Slices Berry Cranberries Currants Insect Suet Kibbles Pecans Raw Peanuts Sunflower Meats
Net Content 20 lb
Suitable Feeder Type Bountiful Bowl Mighty Mesh Terrific Tube
Height: 9.000"
Length: 22.000"
Width: 12.000"