Coles Hot Meats HMSU Suet Cake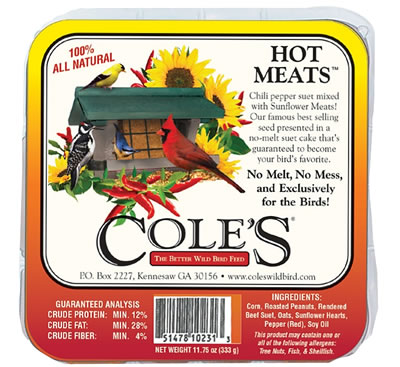 Click Image to Enlarge
Chili pepper suet mixed with Sunflower Meats, Our famous seed presented in a no melt suet cake that's assured to attract more wild birds to your suet feeder. Great for year round feeding.
Ingredients Corn Oats Red Pepper Rendered Beef Suet Roasted Peanuts Soy Oil Sunflower Meats
Net Content 11.75 oz
Height: 5.000"
Length: 15.250"
Width: 5.000"