Coles Blue Ribbon Blend BR10 Blended Bird Food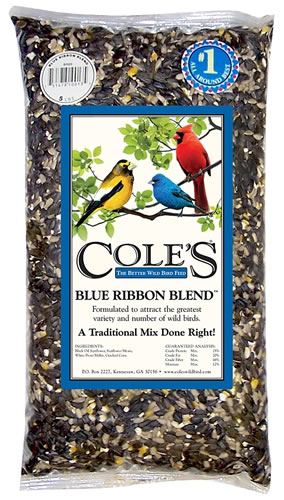 Click Image to Enlarge
Blue Ribbon Blend is a traditional mix when done right is the ideal combination for perch and ground feeding birds. Perch feeders come looking for sunflower and instead go crazy for their favorites, white millet and cracked corn.
Container Type Bag
Ingredients Black Oil Sunflower Cracked Corn Sunflower Meats White Proso Millet
Net Content 10 lb
Suitable Feeder Type Bountiful Bowl Mighty Mesh Terrific Tube
Height: 9.000"
Length: 18.500"
Width: 15.000"