CS No Melt Suet Dough Delights CS12553 Bird Suet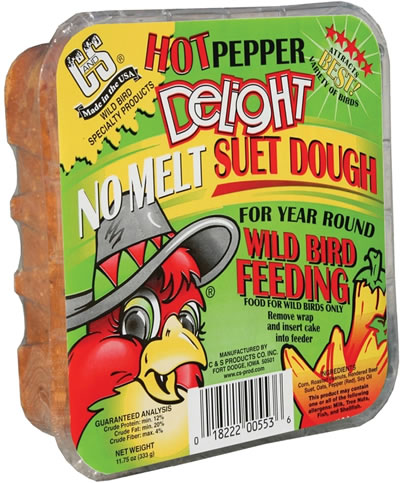 Click Image to Enlarge
Hot Pepper Delights are mixed into a soft dough texture, then pressed into cake form. C&S's process creates the only true NO MELT suet product line.
This product may contain one or all of the following allergens like milk, tree nuts, fish and shellfish
For use with suet cake feeders
Flavor Hot Pepper
Ingredients Corn Oats Pepper (Red) Rendered Beef Suet Roasted Peanuts Soy Oil
Net Content 11.75 oz
Height: 5.100"
Length: 15.300"
Width: 5.200"