Behrens 208RH Watering Can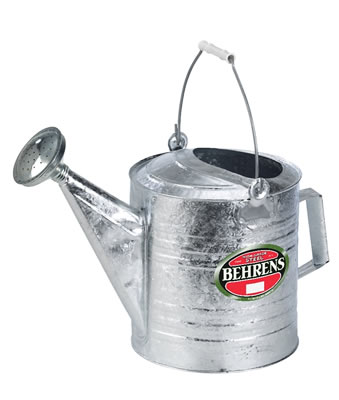 Click Image to Enlarge
Leakproof and rustproof. Sturdy top and back handles. Free flow of water without spills.
High-quality watering cans
Durable, vintage/classic look
Weather-resistant design
Rodentproof and will not absorb odors
Rosehead is not intended to be removed
Two handles for convenient carrying and use
Can Capacity 2 Gallon
Height 11.78 in
Length 17-1/2 in
Material Steel
Resists Weathering
Rust Resistant Yes
Width 9/1/2002 in
Height: 11.78"
Length: 20.89"
Width: 19.34"