Audubon Park 1847 Wild Bird Food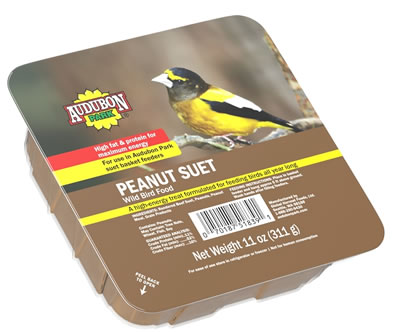 Click Image to Enlarge
Suet is a wonderful way to keep birds healthy and happy all year round. Both seed and non-seed eaters will enjoy this high-energy treat.
Attracts Cardinals Chickadees Jays Nuthatches Titmice Woodpeckers Wrens
Flavor Peanut Delight
Ingredients Rendered Beef Suet Roasted Peanuts Corn and Oats
Net Content 0.734 lb
Height: 5.500"
Length: 15.125"
Width: 5.250"