Audubon Park 12553 Wild Bird Food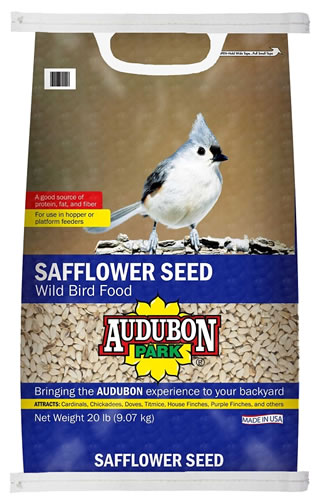 Click Image to Enlarge
Safflower seed is well known as being cardinal's favorite food and is an excellent source of protein, fat and fiber. Squirrels and grackles are typically not fond of this nutritious seed.
Wholesome bird seed loaded with fat, fiber and protein
Attracts Cardinals Chickadees Doves House Finches Purple Finches Titmice
Container Type Bag
Ingredients Safflower Seed
Net Content 20 lb
Height: 5.250"
Length: 22.000"
Width: 13.000"