Audubon Park 12235 Wild Bird Food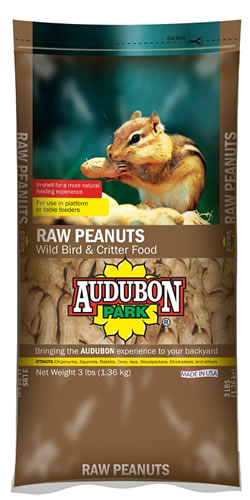 Click Image to Enlarge
Our finest quality in-shell raw peanuts. Attracts a variety of small animals. Birding enthusiasts may want to feed the squirrels in a spot removed from their bird feeders to avoid competition at the feeders.
Attracts Chickadees Chipmunks Deer Jays Rabbits Squirrels Woodpeckers
Ingredients Raw Peanuts
Net Content 3 lb
Suitable Feeder Type Platform Table
Height: 9.750"
Length: 15.625"
Width: 7.625"