Audubon Park 12232 Wild Bird Food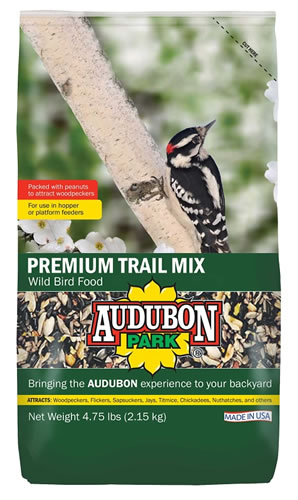 Click Image to Enlarge
Formulated to attract all types of woodpeckers. Sapsuckers and flickers prefer it too. Be sure to use a platform feeder or a perch feeder with plenty of room.
Attracts Flickers Sapsuckers Woodpeckers
Ingredients Peanut Pieces Sunflower Chips Black Oil Sunflower Striped Sunflower
Net Content 4.75 lb
Suitable Feeder Type Perch Platform
Height: 9.750"
Length: 15.625"
Width: 7.625"