Audubon Park 12225 Wild Bird Food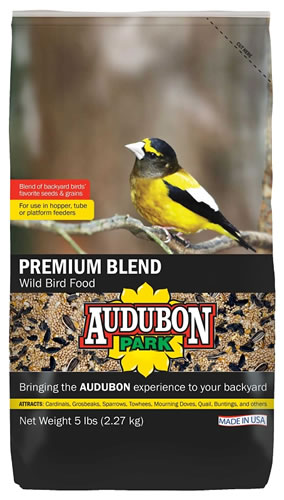 Click Image to Enlarge
A highly appealing formula designed to attract a great variety of birds. This blend works well in almost all feeders, including tubes, platforms and chalets.
Attracts Buntings Cardinals Doves Finches Juncos Quails Sparrows Towhees
Ingredients Millet Cracked Corn Sunflower Safflower
Net Content 5 lb
Suitable Feeder Type Chalet Platform Tube
Height: 9.750"
Length: 15.625"
Width: 7.625"