Audubon Park 11874 Wild Bird Food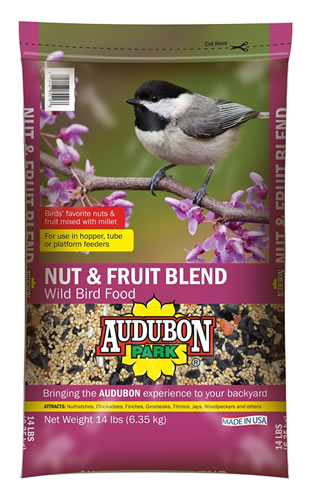 Click Image to Enlarge
Birds favorite nuts and fruit mixed with millet. For use in hopper, tube or platform feeders.
Attracts Chickadees Finches Grosbeaks Jays Nuthatches Titmice Woodpeckers
Ingredients Millet Sunflower Seed Papaya Safflower Sunflower Chips Peanut Pieces and Nyjer Seed Guizotia Abyssinica/Niger
Net Content 14 lb
Suitable Feeder Type Hopper Platform Tube
Height: 11.000"
Length: 15.250"
Width: 12.375"