Achla VBF-01 Pineapple Bird Feeder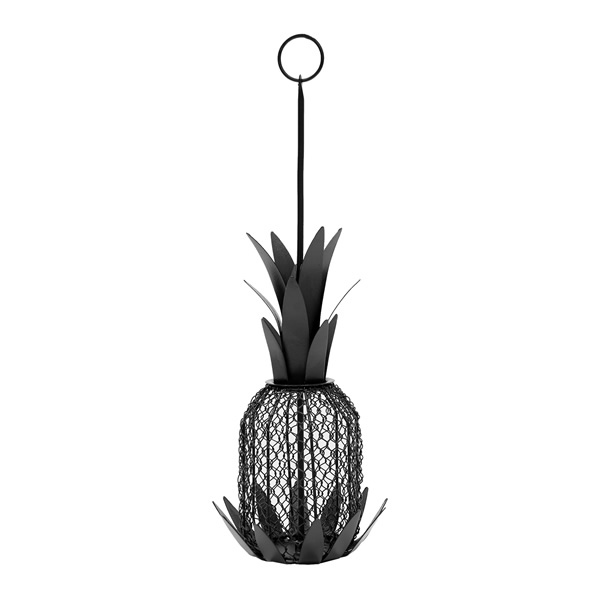 Click Image to Enlarge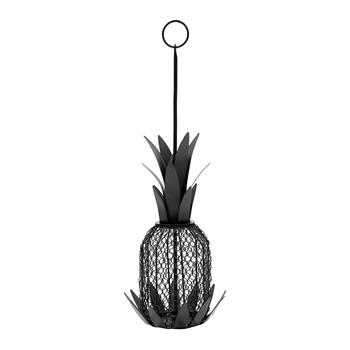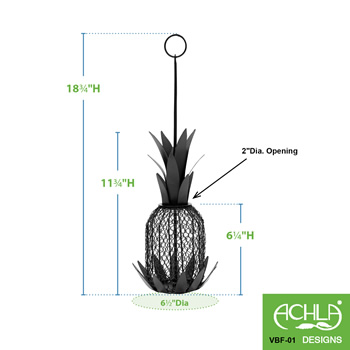 Achla VBF-01 Pineapple Bird Feeder
Oacvbf01
$33.99


Please note: We cannot ship this item to Alaska, California, Hawaii, Puerto Rico or Canada
The ultimate in hospitality is offered to your backyard birds when you welcome them with this Pineapple Bird Feeder. Part of our collection inspired by Colonial Williamsburg. Perfect for attracting sunflower-loving species- cardinals, buntings, chickadees and finches to your garden or outdoor space. The black mesh pineapple is powder coated for a long-lasting finish and the top slides up along the pole to fill with seed. Hang in any area of the yard, porch, patio, or deck. Makes an ideal gift for the avid birdwatcher or gardener. At Achla Designs, we have a wide array of birding accessories, from birdbaths to shepherd's poles, as part of our complete line of unique and handmade garden accessories and furnishings. We continue to add to our exquisite product collection each year, resulting in a large selection of items for you to choose from for your outdoor decor. We take pride in providing exceptional products and customer service and keep our warehouse thoroughly stocked all year long.
Welcome nature into your yard with this pineapple shaped bird feeder and admire birds close up
Whimsical pineapple shape for any garden, patio, or porch space, measures 18"H and 8" diameter.
Seed feeders attract the wide variety of backyard birds that love this food- cardinals, buntings, finches, chickadees, use the top loop to hang near a window and enjoy watching the birds eat
Made of steel, this metal birdfeeder has a black powder coated finish to keep the feeder looking good for years to come
Easy to refill, the top slides up along the pole to open
Material:
Steel Wire Mesh
Finish:
Black Powdercoat Finish
Assembly Required:
No
Achla Product Number:
VBF-01