Achla OWL-01 Saw Whet Owl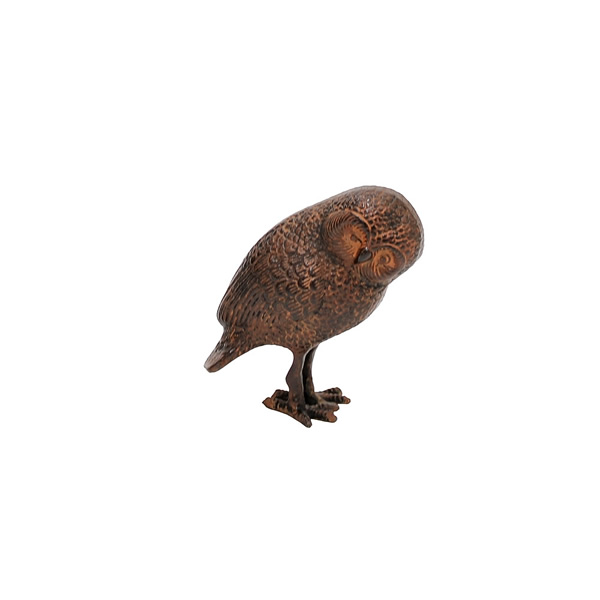 Click Image to Enlarge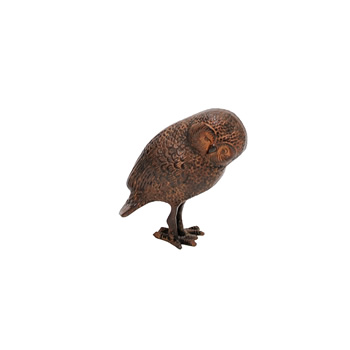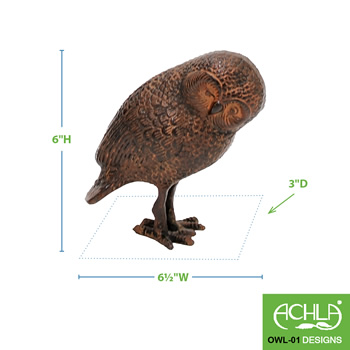 Achla OWL-01 Saw Whet Owl
Oacowl01
$29.49


Please note: We cannot ship this item to Alaska, California, Hawaii, Puerto Rico or Canada
A well-known symbol of wisdom and knowledge, these stylized owl figures add a note of solemnity and grace to the garden. For indoor and outdoor settings, on a bookshelf or in the yard, our owl figurines represent two well-loved North American species. The compact scale and noble postures allow for any number of naturalistic arrangements. Crafted from cast aluminum with an antique bronze finish, these statues will not rust and blend in effortlessly with earth tones. At Achla Designs, we create unique, handmade lawn and garden ornaments and accessories, and European-inspired home and garden furnishings and decor.
From the ancient myths to children's stories, the wise old owl perennially appears with keen observations and sage advice. Add the knowing presence of the Saw Whet Owl or Great Horned Owl to your indoor or outdoor décor with one of these naturalistic figurines. For the garden, the library or curio collection.
The Saw Whet Owl, Aeolis acadicus is a small compact owl, native to riparian forestlands of North America. Our statue is a life-size rendition of this shy creature, so tucks easily into a bookshelf or cabinet.
At 6 ¼ inches H, the Saw Whet Owl is dainty enough to fit into any size garden space, be it a small group of containers on a porch or balcony or a garden vignette.
In the garden, an owl decoy looking over the garden can function to keep away pigeons and other pests
Crafted from cast aluminum with an attractive antique bronze finish that is durable, will not rust and complements earth tones. Place figurines outdoors and enjoy as garden decor for years to come.
Material:
Cast Aluminum
Finish:
Rustic Bronze Painted Finish
Assembly Required:
No
Achla Product Number:
OWL-01