Achla HSB-01 Stately Blue Heron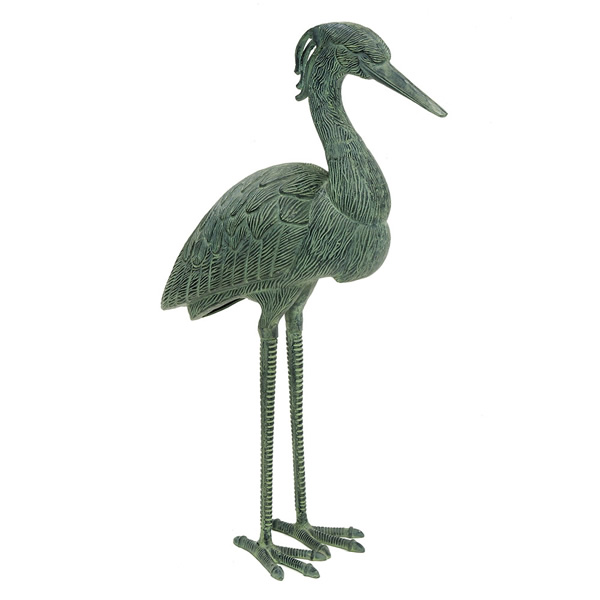 Click Image to Enlarge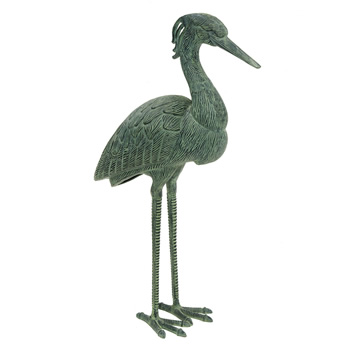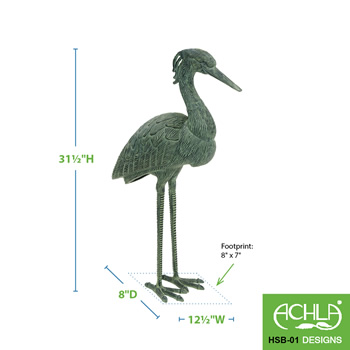 Achla HSB-01 Stately Blue Heron
Oachsb01
$137.49


Please note: We cannot ship this item to Alaska, California, Hawaii, Puerto Rico or Canada
The Great Blue Heron is North America's largest bird, and this stately creature is the first water bird that first comes to mind, with its long legs and giant wingspan. Its ability to long stand still and patient in wait of its prey makes it an ideal artist's subject. Slightly smaller than life-size, the Great Blue Heron is a striking accent to the landscape. The Stately Blue Heron and Great Blue Heron statues are a great addition to any backyard habitat, garden or water feature. Masterfully crafted for a realistic appearance, with textured feathers etched in the body, the long legs, and splayed feet of a true wading bird. Blue Heron statues make excellent gifts for bird lovers.
Bring the coastal life to your home with Heron lawn ornaments. These animal statues are lovely in any garden, but they look especially beautiful in lake house, pond side, and riverside gardens, or near water features. As these majestic animals overlook your serene waters, they'll bring tranquility to your abode.
The Stately Heron is 31 ½ inches high, tall enough to stand above flowers and small shrubs.
Plumes of feathers are carefully etched, legs are ridged with texture for a naturalistic appearance. The Blue and grey Verdi finish is a subtle color stands out in your garden and complements the surrounding natural beauty of your plantings.
Cast aluminum is durable and long-lasting and will not rust.
Stakes to anchor in the ground and secure for windy weather, with holes provided in the feet to insert the stakes. The statue can also stand on its own on a porch or patio surface, even indoors.
Material:
Cast Aluminum
Finish:
Blue-Grey Verdi Painted Finish
Assembly Required:
No
Achla Product Number:
HSB-01