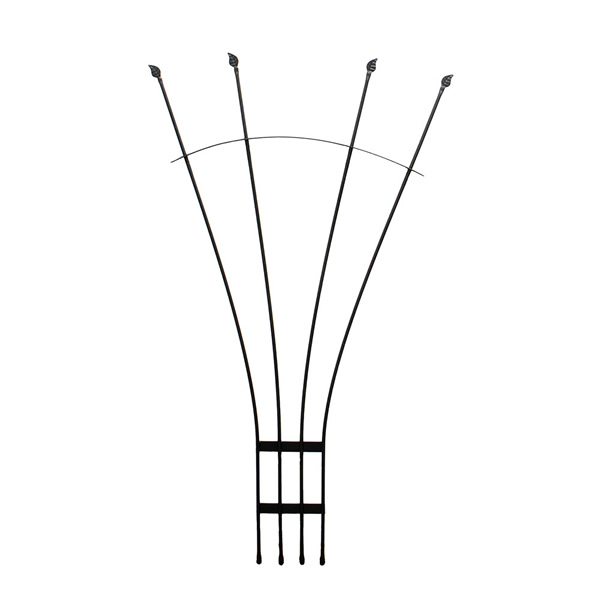 Click Image to Enlarge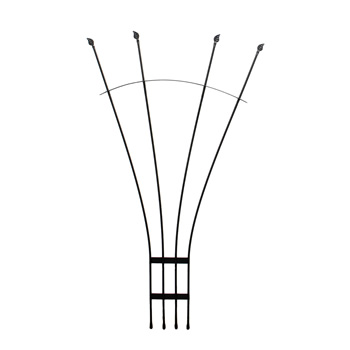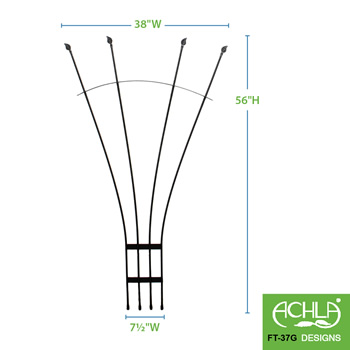 Achla FT-37G Fan Trellis
Oacft37g
$45.49


Please note: We cannot ship this item to Alaska, California, Hawaii, Puerto Rico or Canada
For any avid gardener or plant lover, finding attractive support for your climbing vines, flowers, vegetables, or runners can be a challenge. Many people turn to traditional trellises or arbors to support their climbing plants and vines. With a Fan Trellis by ACHLA Designs, you get not only the functionality of a sturdy trellis that is more durable and long-lasting than conventional wood. The Fan Trellis is a simple and elegant support for climbers. The narrow base has spiked feet that can be pushed directly into garden beds or even containers. The four ribs of the fan are held apart by an arching cross-piece that slips over the ends. This is an ideal style trellis for climbing roses, clematis or mandevilla.
The traditionally styled Fan Trellis is more sturdy version of the traditional wooden fan-shaped trellis, with wrought iron construction will last many seasons.
Easy installation for a simple plant support in the yard,. Splay the blades and feed each one into the holes provided in the cross-piece, stake the legs into the soil and encourage vining plants to work their way up.
With a narrow base, these trellises can be used for outdoor vertical gardening in-ground and also for container potted plants. Trellising is a vital gardening tool, and beautiful trellises make attractive accent pieces or focal points.
The Fan Trellis offers plants a sturdy surface on which to climb, at 56"H and 38"W. These airy wrought iron pieces are slim yet strong, providing a strength and longevity that can reliably support your long-term perennial plantings and last many seasons.
Finished with a Graphite powder coating for the look of natural wrought iron, and weather resistance, to last more than just one season
Material:
Wrought Iron
Finish:
Graphite Powdercoat Finish
Assembly Required:
No
Achla Product Number:
FT-37G