Achla FBC-64-62FB Eileen Planter With French Blue Bowl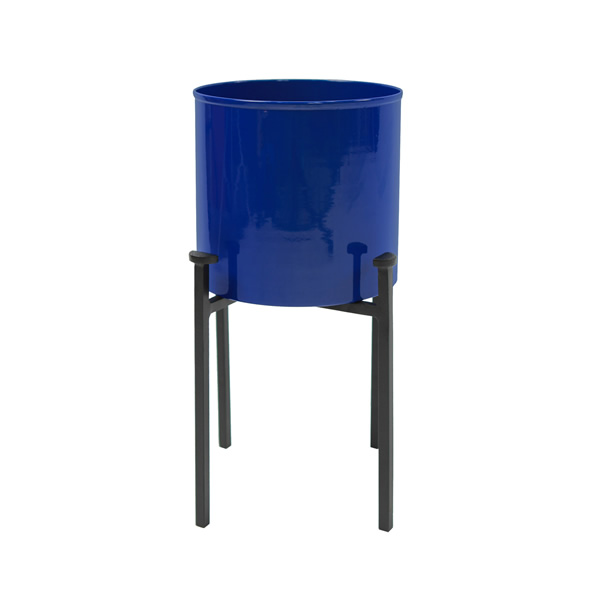 Click Image to Enlarge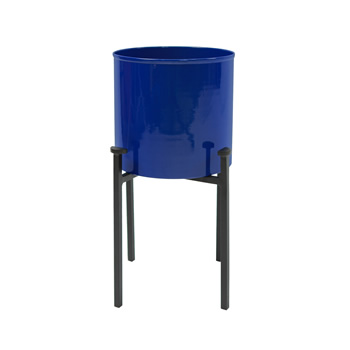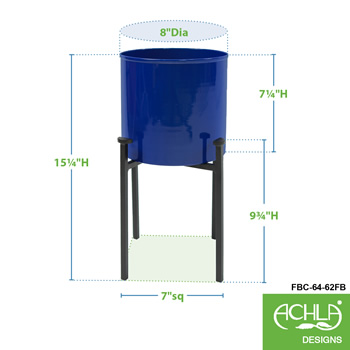 Achla FBC-64-62FB Eileen Planter With French Blue Bowl
Oacfbc6462fb
$46.49


Please note: We cannot ship this item to Alaska, California, Hawaii, Puerto Rico or Canada
For a minimalist style that is attractive and functional, the Eileen Planter combines sturdy one-piece construction with a simple cylindrical plant pot. Used on the floor, this stand is just high enough to lift plants up to a low windowsill, and give deck or balcony plants better drainage and circulation. Allow trailing plants to cascade, tabletop or on windowsills. The Eileen Planter stand is made of wrought iron with a Black powder coated finish, and the planting pot is made from galvanized steel with a warm Burnt Sienna patina finish, or a bold French Blue powder coating. All of our Solaria Collection plant stands and hangers are designed for indoor and outdoor use, with materials and finishes for maximum weather resistance.
Made for container gardens on decks balconies and patios, or houseplants and tropicals in living rooms and sunrooms. Our stylish and functional Solaria Planter collection combines architectural wrought iron stands and hangers with lightweight and durable metal containers.
Ideal for windowsill, tabletop or kitchen counter, the deep cylinder of the Eileen Planter can easily hold a nursery pot for a seasonal flowering accent, culinary herbs, orchid or low-light office pothos.
Sturdy one-piece construction, with no assembly necessary. Made of wrought iron with a black powder coated finish for maximum weather resistance.
Lightweight durable bold French Blue planting pots are made from galvanized steel and finished in a powder coating. Use with plastic pot or liner, or remove plug from drainage hole for direct planting.
Minimalist design that is simple and practical, this is a one-piece stand with a slim linear profile. 9-1/2" x 9-1/2" (at diagonal) x 15"H, with a 8" diameter x 7"H cylindrical planting pot.
Material:
Galvanized Steel
2nd Material:
Wrought Iron
Finish:
French Blue
2nd Finish:
Black Powdercoat Finish
Assembly Required:
No
Achla Product Number:
FBC-64-62FB