Achla BF-20 Victorian Bird Feeder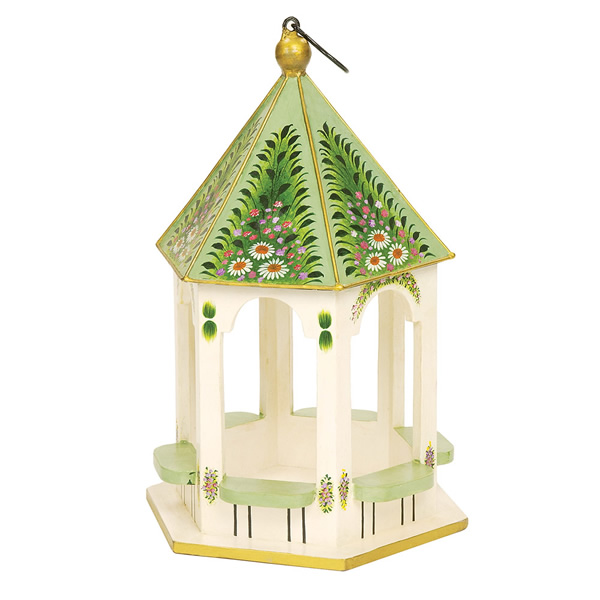 Click Image to Enlarge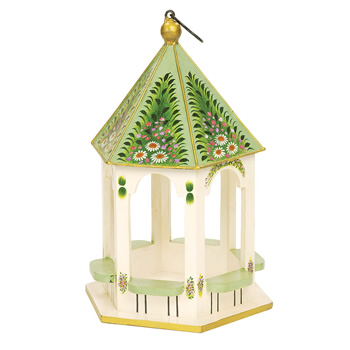 Achla BF-20 Victorian Bird Feeder
Oacbf20
$62.99


Please note: We cannot ship this item to Alaska, California, Hawaii, Puerto Rico or Canada
For every bird lover, a bird feeder to attract various species to your home is an absolute must when it comes to garden accessories. Feeders come in many different design styles and sizes, but not all are conducive to bird watching or are as aesthetically pleasing to your yard decor or decorative preferences as the Victorian Bird Feeder by Achla Designs. This large bird feeder measures 10½ inches wide, 12 inches deep, and 18 inches high, providing plenty of room for your feathered friends of most sizes to eat and flock to your yard. These spacious dimensions are also paired with an open design to provide observers glimpses of the wild birds that come to feast on the mixed seeds in the feeder. It also means that most of the seeds will stay in the feeder and won't make a colossal mess in your yard that could attract unwanted visitors. This feeder is designed to hang or to fit securely on top of a pole or post where it won't be buffeted by gusts of wind or spin wildly. Additionally, it's sturdy wood construction means that it can stand up to wear and weather from winter storms to summer cloudbursts. Hand painted with exquisite flowers and garlands in dazzling, vibrant colors, this beautiful old-fashioned feeder is makes a lovely addition to decorate any front yard, side garden, or back porch.
POLE-TOP or HANGING FEEDER: This old-fashioned birdfeeder is designed to hang from a shepherd's pole or bracket, in the traditional style, or to fit securely on top of a pole. Use with our optional Birdhouse Flanges for 1-inch pole (BGP-21) or 4x4 in wooden post (BGP-05)
OPEN PAVILLION DESIGN: This Victorian-style feeder features an open gazebo or pavilion design, so birds can land easily to gather and eat. Use it with our Squirrel Baffles, if needed.
FOR THE FRONT YARD OR BACK GARDEN DÉCOR: This feeder features beautiful hand-painted flowers and garlands that complement any front yard or back cottage garden area. The wood of the feeder is sturdy enough to accommodate both large and small birds. Measures 10 ½ inches x 12 inches x 18 inches H.
BEST FEEDER FOR VARIETY: For birding enthusiasts, having a bird feeder in the yard is meant to attract many different types of wild birds to observe. This open feeder allows you to see inside to get a good look at the various visitors and the open base can accommodate a large food types, for all your feathered friends.
MINIMAL MESS: This big bird feeder is 10½ inches wide, 12 inches deep, and 18 inches high. It provides plenty of room for birds to move around and keep the sunflower seeds and other food inside, keeping spills to a minimum and preventing seeds from being wasted.
Material:
Hand painted wood
Finish:
Multi-Color
Assembly Required:
No
Achla Product Number:
BF-20