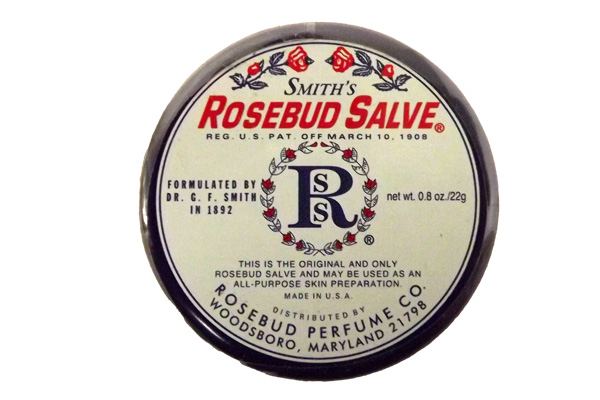 Click Image to Enlarge
Rosebud Salve is a popular multipurpose balm that has gained a devoted following for its versatile uses and nourishing properties. Made with a blend of essential oils, beeswax, and cotton seed oil, this iconic product provides long-lasting moisture and protection for dry, chapped lips. Its soothing formula glides on smoothly, instantly relieving discomfort and leaving lips feeling soft and supple. The sweet and subtle scent of roses adds a touch of luxury to the overall experience, making it a favorite among beauty enthusiasts and skincare aficionados.
Beyond its lip care benefits, Rosebud Salve is also highly regarded for its versatility. It can be used to moisturize and heal dry skin patches, cuticles, and even minor burns. Its emollient properties help to seal in moisture, promoting healing and preventing further damage. Many users also find it effective in taming frizzy hair, soothing irritated skin, and providing relief from insect bites. With its compact and portable tin packaging, Rosebud Salve is a convenient on-the-go solution for various skincare concerns.
One of the reasons behind Rosebud Salve's enduring popularity is its timeless and nostalgic appeal. The vintage-inspired tin packaging adds a touch of charm and evokes a sense of nostalgia, reminiscent of classic beauty and skincare products. Its simple yet effective formulation has stood the test of time, earning a place in many people's beauty routines. Whether used as a lip balm or a multi-purpose salve, Rosebud Salve continues to be a beloved staple that combines functionality, versatility, and a hint of old-fashioned elegance.
Size:
0.8Oz
Ingredients:
A Trade Secret Blend of Essential Oils (Aromol), Cottonseed Oil in a Special Petrolatum Base