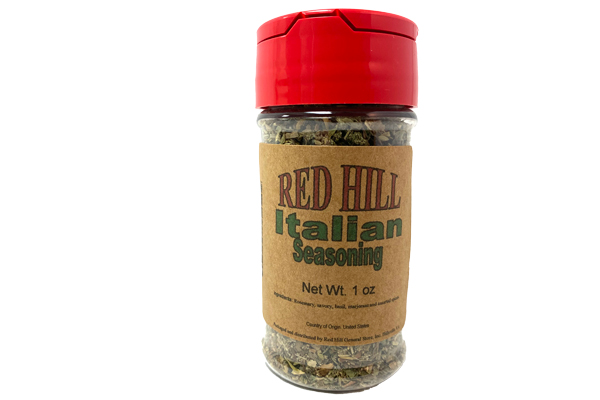 Click Image to Enlarge
Italian Seasoning, hand-packed with care in our very own kitchen at Red Hill General Store, in the town of Hillsville, VA. Elevate your dishes with the authentic flavors of Italy with this meticulously crafted Italian blend. Handcrafted with love and attention to detail, our 1 ounce of Italian Spice Mix is a versatile spice mix that effortlessly enhances a variety of dishes. Sprinkle it over pasta, pizza, or roasted vegetables to infuse them with the robust flavors of Italian cuisine. Let the fragrant notes of our blend transport you to the rustic kitchens of Italy, where every bite is a celebration of culinary artistry.
Ingredients:
A Blend of Herbs (oregano leaves, basil leaves, cut and sifted rosemary, thyme leaves, rubbed sage, parsley flakes, marjoram leaves) and Soybean Oil.
Country of Origin:
United States