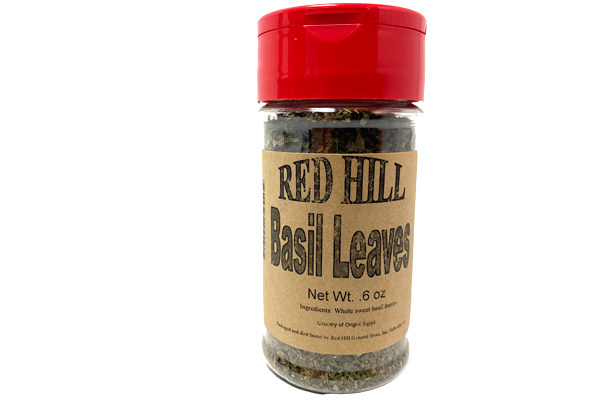 Click Image to Enlarge
Basil Leaves, hand-packed with care in the heart of our kitchen at Red Hill General Store in Hillsville, VA. This .6-ounce package is packed with the finest quality dried basil leaves, sourced from trusted suppliers who share our passion for premium herbs and spices. The convenient size makes it ideal for both occasional home cooks and professional chefs alike, providing just the right amount of basil spice to enhance your favorite recipes. Basil is a culinary staple known for its delightful aroma and versatile nature. Whether you're preparing Italian dishes, soups, salads, or homemade pesto, our Basil spice will infuse your creations with a distinctively fresh and herbaceous flavor profile.
Ingredients:
Whole sweet basil leaves.
Country of Origin:
Egypt